The Alexandria Professional® Body Sugaring Blog
June 14, 2014
March is here! Time to move towards spring so mark your calendars because March 20th is the official first day of the new season! Many of you have had to endure quite the troublesome winter so the change of seasons is welcomed with open arms. Blue skies, sunlight and the blooming of flowers…there is something incredible refreshing about springtime!
Last month we discussed some of the harmful effects the sun can have. Basking in the sun may be wonderfully relaxing but without proper protection you're risking damage to your skin. Sunlight doesn't discriminate, so no matter what age or gender you are, it's important to incorporate some type of sun protection into your daily routine.
As a follow up to last month, we'll be discussing post-sun care treatments and tips. When thinking about the sun and over-exposure, what's the first thing to come to mind…? SUNBURNS!! Everyone experiences a sunburn or two (or more!) in their lifetime and no degree of sunburn is fun to deal with. Sometimes, a person can tell when they get burnt almost immediately but there are those sunburns that seem to appear out of nowhere hours after you've gotten out of the sun. Depending on the severity—and how active you are outdoors—properly healing sunburns can take a couple of days to a couple of weeks.
Here are a couple of tips for healing sunburns AP style!
Mud, Mud and more Mud!
At the first sign of a sunburn it's time to head straight for the mud. Mud Puddle® comes with a wealth of benefits and various different uses but its anti-inflammatory properties come in great handy when treating sunburns. Red, hot-to-the-touch skin is characteristic of sunburns and one of the hardest side effects to deal with other than the pain associated with them. The Mud Puddle®'s ability to penetrate the skin coupled with its anti-inflammatory properties allows it to reduce the redness and heat of sunburns.
Cool that Burn!!
After using the mud to help with heat and inflammation, keep applying cooling products such as aloe.  Regularly applying aloe to a burn will help continue to reduce inflammation and soothe the affected area.
Hydrate via Restore™ and water…lots of it!
Not only are sunburns hot and painful but in the process of healing they lead to very dry skin and often times the tightness of a sunburn can cause a person pain. Keeping sun-exposed skin properly hydrated is key to helping the healing process. Apply Restore™ Hydrating lotion regularly to make sure the sunburn stays hydrated. And of course, drink lots and lots of water including water-rich foods such as cucumber and watermelon.
Shield against the sun
Unless absolutely necessary, try to keep the sunburned area covered from the sun during the healing process. Even commonly exposed areas such as the face and shoulders can be easily covered or shaded with hats and sleeved shirts. If covering up really isn't your style, do not leave the house without applying a healthy dose of sunscreen!!
Sunburns can be hard to avoid in the warmer weather but knowing how to properly protect and heal your skin from sun damage will help make your outdoor life much easier. A little but of sun is a good thing—a necessary thing!—but the effects of over-exposure aren't something you should really risk. So please, always protect your skin before leaving the house!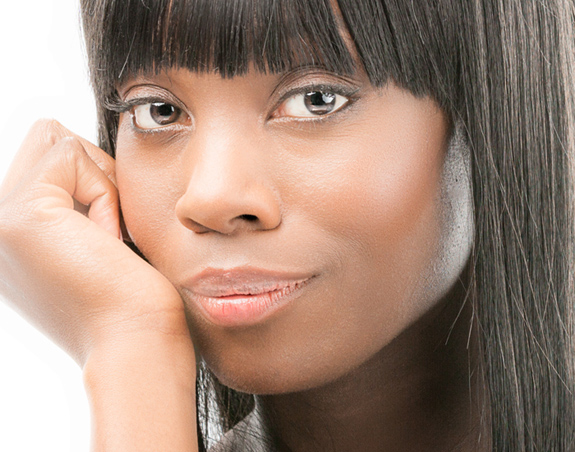 "Es geht nicht um Ihre Hautfarbe, es geht um Ihre Haut..." - Lina Kennedy, Präsidentin/CEO