The Alexandria Professional® Body Sugaring Blog
June 14, 2014
Summer, Summer Summer! Everyone I know is excited for this fast approaching season. Sunshine, dresses, possibly the beach… It's the time of year where we all think "finally…vacation." Now, I don't know about you guys, but I LOVE looking at trends in makeup, fashion and go-to vacations spots (even if I don't get the chance to visit them!) It's just fun! It's as though fashion and beauty understand us. My mood changes every season, along with the trends of that time. I love getting into more layers and darker earthy tones during autumn and change into more pastels and bright colors in spring. Bright eyes, orange lips, glowing skin, and the "natural" look are all making an appearance for this upcoming season.
But whatever fits your fancy, you have to remove it at the end of the day. It's really important to get rid of all excess makeup and residue. Not properly removing the makeup can build up bacteria…which leads to breakouts. It's not easy to pull of that pretty natural look with red dots on your face. Trust me! I've been there! You will just end up piling more layers onto your skin, ultimately defeating reason you wanted light makeup in summer.
Presept Skin Cleanser™ is great for removing makeup. I like to use this first to gently remove some of the makeup, then I follow with my usual cleanser or cleansing scrub to fit my skin's need. After washing your face, if you have any stubborn eye makeup that didn't fully wash off, you can use the Presept Skin Cleanser™ on a cotton pad to remove the makeup more efficiently.
Following the cleanser, using Essential Tonic™ as a toner is great to reduce the chances of breaking out.
Finish up your routine with our Restore Hydrating Lotion™ for full hydration and voila! You're good to go!
*These products are all included in our I Love My Skin Kit™
However, if you find that you have a little breakout and want it to disappear quickly, the Mud Puddle® is perfect to draw out and eliminate breakouts. Mix the mud with a little water and Essential Tonic™ and just dab on a dot to your troubled area, or simply apply to the whole face. If you want a more hydrating mask, combine the Mud Puddle® with our Restore Lotion™ and apply to the whole face.
These tips will help you wear your summer trends with full confidence!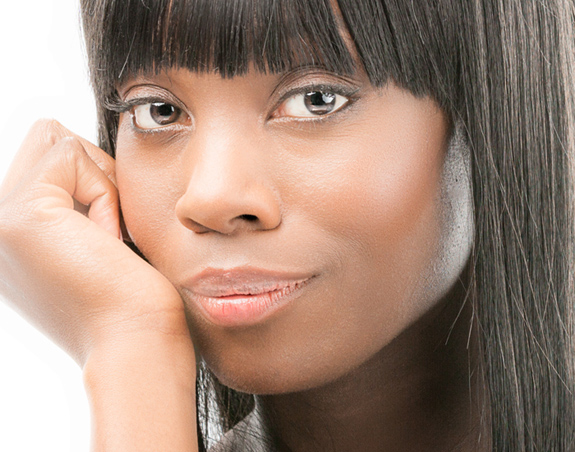 "Es geht nicht um Ihre Hautfarbe, es geht um Ihre Haut..." - Lina Kennedy, Präsidentin/CEO