The Alexandria Professional® Body Sugaring Blog
November 26, 2013
The Holidays are just around the corner which means it's time to start making our lists! Holidays present a great opportunity for us to sell products and services. Anyone who's a seasoned holiday shopper should know that body treatments are an easy and great gift to give to a friend. Who wouldn't want a Salt Glow or sugaring treatment?!
Holiday season can get a little hectic but if you're well prepared, avoiding chaos can be easy and stress free. Here are a couple of tips to keep in mind for the upcoming holidays:
Christmas is the season of giving but a lot of us tend to forget some pretty important people. We always shop for our close friends and family members, but what about our coworkers, employees and employers? It's important to show your gratitude and appreciation for their hard work and even a little "Thank You" card can go a long way!
During the holidays, there are tons of different gift options out there so when trying to sell retail, it's important to catch the buyer's attention. AP has no shortage of potential beauty gifts and the benefits are amazing for every product, but sometimes, it's not enough to just show a product. Use your creativity and make the presentation more "festive" by either tying a little ribbon around the product (think red, green and gold) or even placing them in holiday gift bags with other products. It's amazing what putting a little thought into presentation can do!
Retail products are great holiday gifts, but don't forget to include gift certificates. Gift certificates are great for holidays because not only are they easy to use but they can also help you bring in more clients. Whether it's a client purchasing a gift for a friend, or a friend purchasing a gift for a client, it's an opportunity to gain more clientele.
Marketing plays a big role in your success for the holidays. If you have any promotions, sales or gift ideas, get them out there! You can do this by either sending out an email to clients, using the power of social media or sending/handing out flyers. Whatever works for you! But remember to keep things to the point and add a little holiday flair!
STOCK UP!! This is such an important thing to remember as we approach the holidays. You could have all sorts of promotions and gift ideas but if you run out of product…Ouch! That's going to hurt. Any holiday promotions or offers you implement means you'll need to anticipate a larger volume of purchases. Plan ahead and stock up on products you expect to promote.
As part of the AP family, you know the retail. For the weeks leading up to the Christmas holiday, try focusing on up selling some of your holiday gift ideas and promotions instead of just add-on treatments. Maybe even try handing out some samples for clients to give to their friends and family. The more people you reach out to…the more you'll be able to benefit from the holidays!
So, as we get closer and closer to Christmas, use your knowledge of AP retail (and treatments!) along with a little creativity and organization to really succeed this holiday season!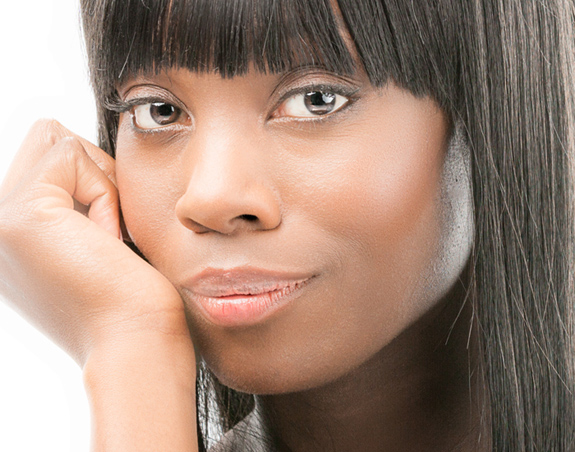 "Es geht nicht um Ihre Hautfarbe, es geht um Ihre Haut..." - Lina Kennedy, Präsidentin/CEO